1 Bragging rights!
by

Goddess Severa

23-04-2020
Your vote is:
5.00 of 2 votes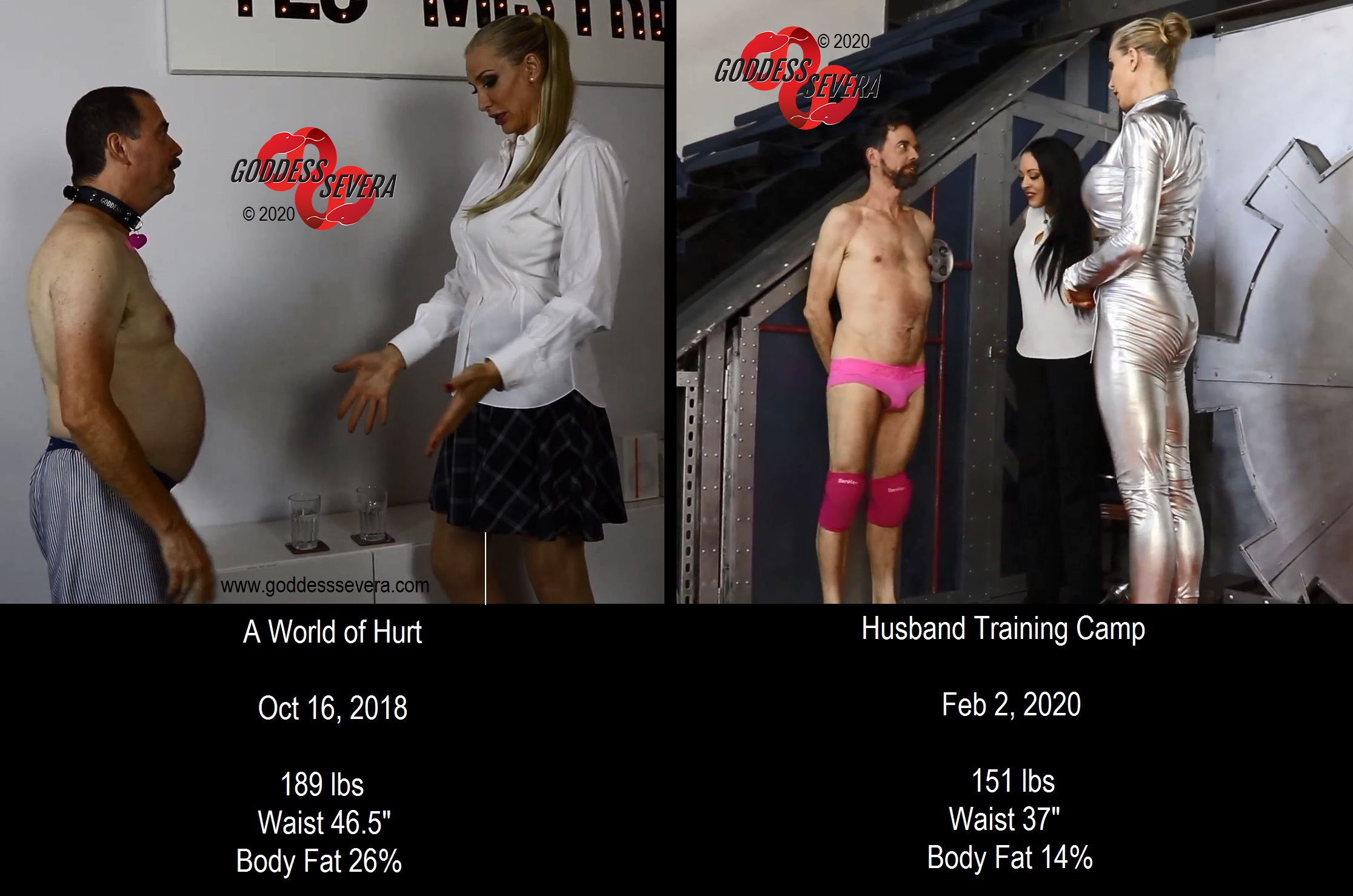 Today I thought I'd share a little success story of someone I'm really proud of: slave mike. Mike and I met in Canada for a playdate and we both quickly knew that our temperaments were a good fit. We hit it off and gradually he became My personal pet and trusted confidante. He is featured in a number of My films and is such a good sport in so many ways. Mike can take bastinado- I've rarely met someone who can take that level of pain for Me -but I'm pleased with him for many reasons. He is My trusted right-hand man who I call My "pitbull", going after illegal downloads, providing Me with social media tips, looking out for Me online and is in charge of My Instagram fan page! Thank you mikey.
I'm particularly proud of sub mike because of his physical transformation. As you can see from the before and after pics, sub mike has completely changed his physique. Based on My guidance, he has shed pounds of weight for Me (and himself) and has completely changed his eating habits. I rarely take a personal sub on, but when I do, I have a vested interest in their overall well-being including their physical and mental well-being.
Way to go on this amazing accomplishment mikey. You have made Me so very proud!!
xoxox GSevera